Montenegro meets the Life Champions
After Bosnia and Herzegovina, Croatia and Macedonia, it was Montenegro's turn to learn more on life champions! Consortium of the project "Creating Life Champions" organized an Info day in cooperation with the football club Breznica from Pljevlja in order to present the ideas and plans of the concept of life champions, but also to jointly determine the modalities for further cooperation and joining of the first Montenegrin club to the project.
We discussed plans for the future with children, parents and coaches, led by prominent sports worker and activist Zoran Vuković, with a special focus on the activities planned for this year and the next one.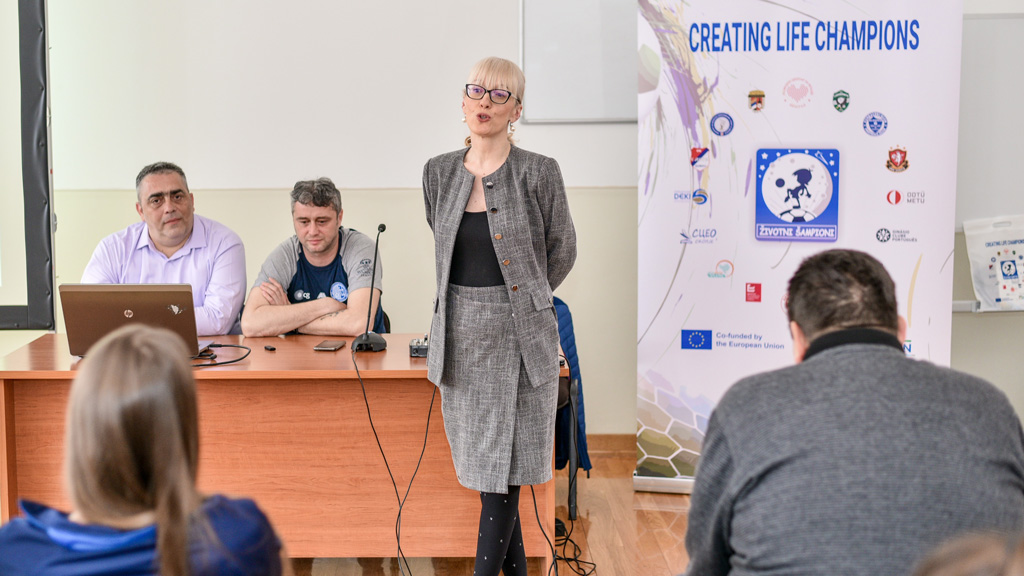 "FC Breznica is recognized for its socially responsible actions, both in the local community and beyond. Here, above all, we mean education in and through sports, as well as empowering girls, which are also the consortium's priorities for the next period. That is why we are particularly pleased that we are on the path of joining a Montenegrin club to this concept and that in the upcoming period we will work together to ensure that boys and girls from Pljevlja start connecting with their peers from the region and beyond in this way," said Aleksandra Knežević, coordinator of "Creating Life Champions" concept.
In addition to attracting the interest of citizens and media, the Info day was also supported by the representatives of the Municipality of Pljevlja, so Mr. Borjan Džogaz, advisor for sports, addressed the audience, emphasizing why activities of this type were important for the local community itself.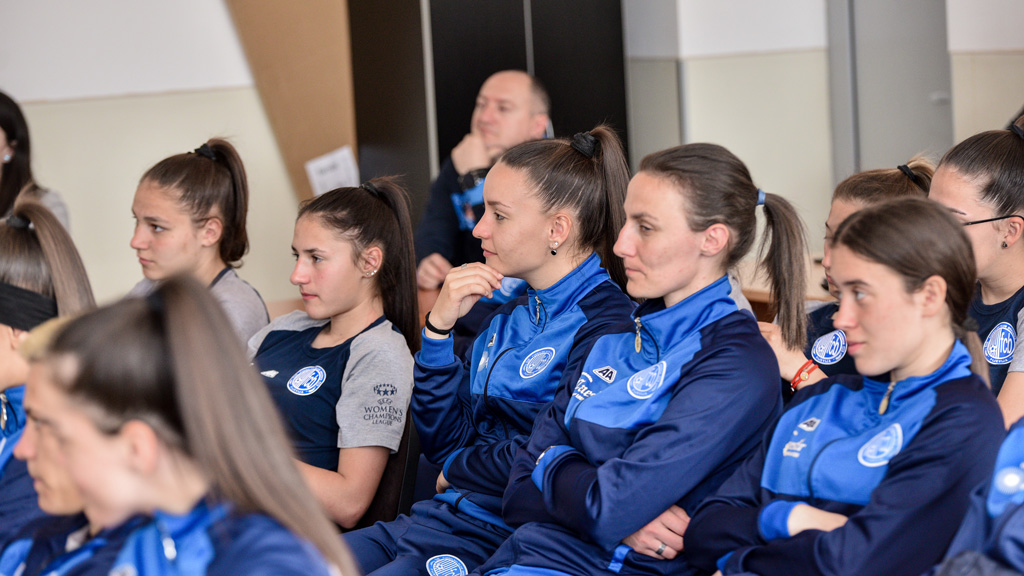 Through the projection of video material from previous activities, those present could learn more about the very concept of sports-educational activities that are being implemented, and about the significant fact that they are completely free for all participants. As a first step in further cooperation, the football club Breznica will have its representatives at the training for coaches of younger categories planned for the end of May, and the partners will eagerly await the results of the competition of the Western Balkans Fund, for which they have prepared a project aimed at regional connecting with a focus on strengthening girls through sports.
The activity in Pljevlja was realized as part of the project "Creating Life Champions", and the consortium got the opportunity to realize info days in wider region thanks to the support of the UEFA Foundation for Children.